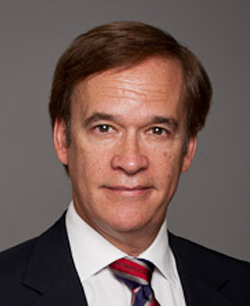 Dr. Blier is a Full Professor of the Departments of Psychiatry and Cellular & Molecular Medicine, Faculty of Medicine, at the University of Ottawa, Ottawa, Ontario, Canada, and also Director of the Mood Disorders Research Program at the University of Ottawa Institute of Mental Health Research, Royal Ottawa Mental Health Care Center.
Dr. Blier is on the editorial boards of ten journals, the field editor for Translational Medicine for International Journal of Neuropsychopharmacology (the official journal of the CINP), and the Editor for the Americas of the Journal of Psychopharmacology (the official journal of the British Association of Psychopharmacology). In addition to his extensive list of publications (comprising several hundred abstracts and over 250 peer-reviewed articles) and lectures presented worldwide, Dr. Blier has contributed to several international consensus groups, such as three World Psychiatric Association Section on Pharmacopsychiatry consensus statements: one on SSRIs and suicide published in 2008, one the treatment of depression published in 2011, and one on the treatment of bipolar disorder. He has also produced a series of 3-D animations depicting the mechanism of action of psychotropic agents. Dr Blier has a basic research laboratory investigating mechanisms of action of psychotropic medications, carries out investigator-initiated clinical studies, and treats patients with mood and anxiety disorders on a daily basis.
In recognition of his research activities supported by grants from national peer-reviewed organizations and the pharmaceutical industry, Dr. Blier has received several awards for outstanding contributions to psychopharmacology including the Canada Research Chair in Psychopharmacology (2004-2018) from the Government of Canada and the biennial CINP Basic Research Award in 2010. He serves on several committees of the Canadian, American, and International Colleges of Neuropsychopharmacology, including the vice-presidency of the CINP.
⇐ Back to the Home